New Walking Dead and Invincible Games Announced
The Walking Dead and Invincible will be getting new tabletop games later this year. Today, Skybound Entertainment announced that they are partnering with Mantic Games to produce two new card-and-dice games based on Invincible and The Walking Dead to celebrate both franchises' 20th anniversary. Both games are set to be released in Q4 2023, which is perfectly timed for the release of Season 2 of Invincible. Details about the games are light, but both games are described as using "push-your-luck" gameplay and appear to use pools of custom dice and cards. You can take a look at both games below: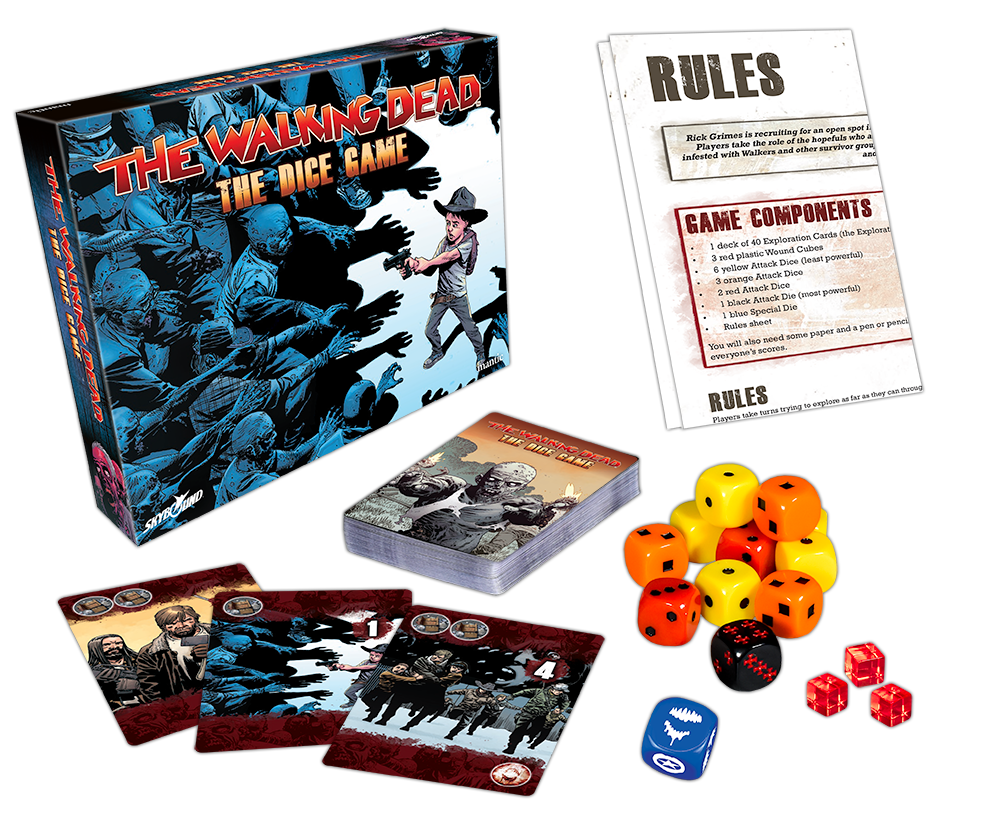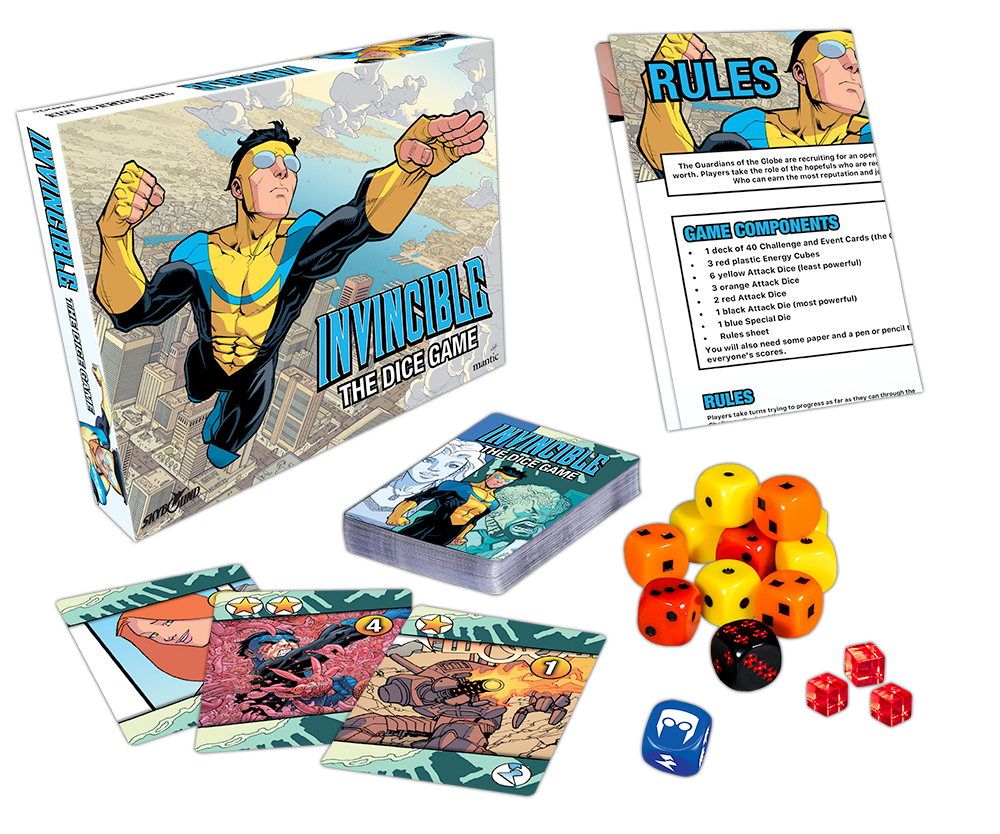 Skybound and Mantic will be showing off both games at San Diego Comic-Con and Gen Con in the coming months.
Mantic previously published two The Walking Dead miniatures games, although they discontinued the line in 2022. An announcement from Mantic seemed to indicate that Skybound was not continuing the license, in part because Skybound also has a growing tabletop game imprint. However, it appears that the relationship between Mantic and Skybound has remained strong and it appears that more games will be coming out of the new partnership in the future.
"When planning special edition 20th anniversary items for fans, we immediately thought of Mantic Games. The synergy between our two companies has elevated the tabletop gaming landscape, offering fans an extraordinary fusion of storytelling and gameplay," said Garima Sharma, VP, Product and Strategy at Skybound, in a press release announcing the upcoming games.
"We're thrilled to be working with our friends at Skybound, once again on The Walking Dead and for the first time on Invincible," said Ronnie Renton, CEO of Mantic Games. "Our first games as part of our renewed partnership will be launching later this year. They are designed to be great value, brilliant fun, and perfect for taking your favourite worlds and adventures on the go."
0
comments