Skybound and Hasbro Reveal Autobots and Decepticons Lineups for Transformers #1
Autobots roll out and Decepticons attack on covers for the upcoming Transformers comic book series. The mega-popular franchise has given fans several animated series and live-action movies to enjoy over the years, but comics fans have a lot to be excited about later this year. Skybound and Hasbro are collaborating on a new shared universe between Transformers and G.I. Joe, which they have dubbed the Energon Universe. The stealth launch took place in Robert Kirkman and Lorenzo De Felici's Void Rivals #1, with the story continuing in October's Transformers #1. Now, we have our first look at which Autobots and Decepticons will make up the comic's lineup.
Last week, Skybound revealed the Autobots team for Transformers #1 will feature Optimus Prime, Ratchet, Cliffjumper, Arcee, and Wheeljack. Today, we have the Decepticons team revealed. Instead of being headlined by Megatron, the Decepticons present are Starscream, Rumble, Skywarp, Laserbeak, and Soundwave. Skybound promises that more Autobots and Decepticons will be introduced throughout the first story arc in Transformers, so expect to see a lot more familiar faces after the series debuts on October 4th.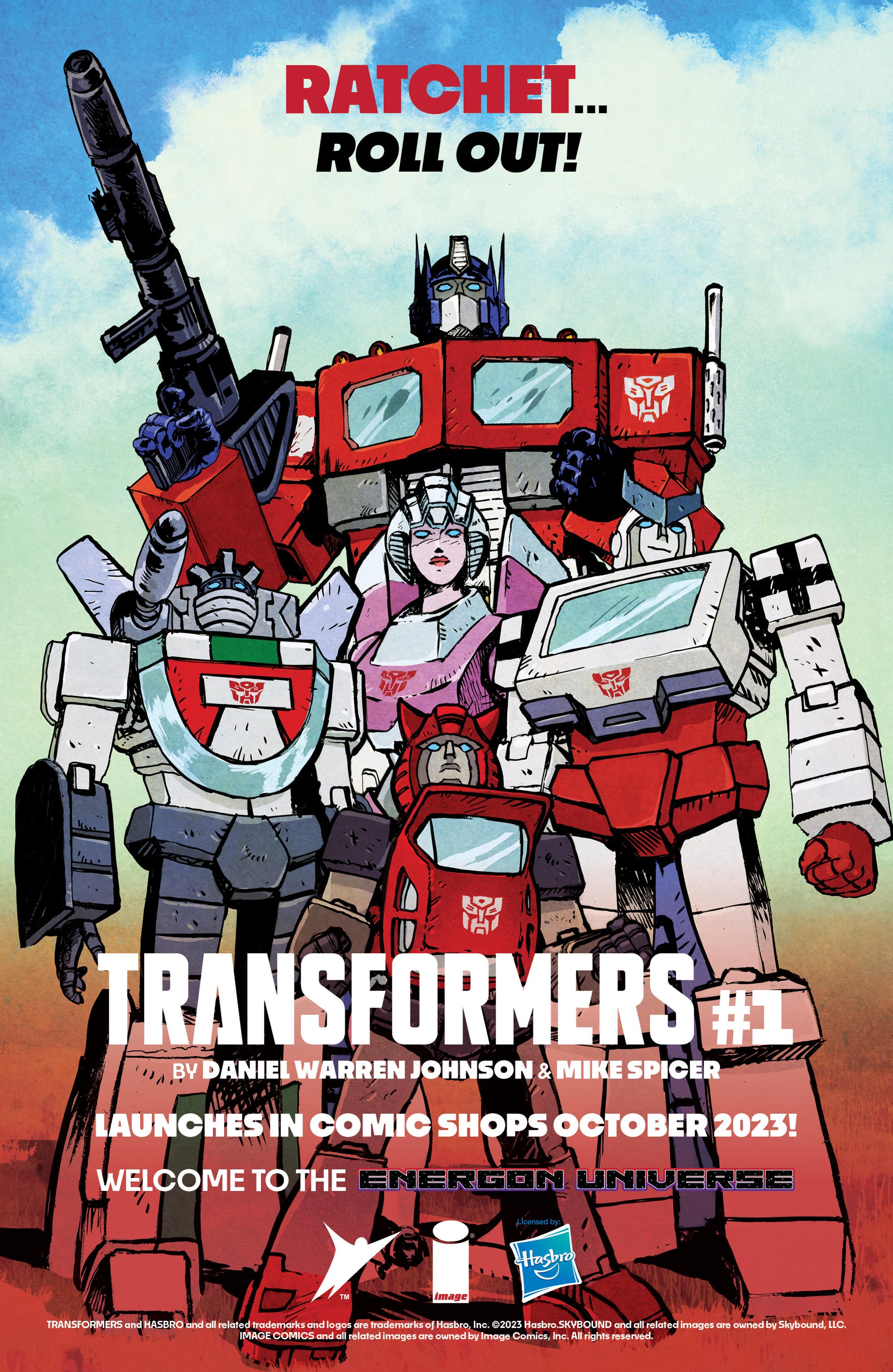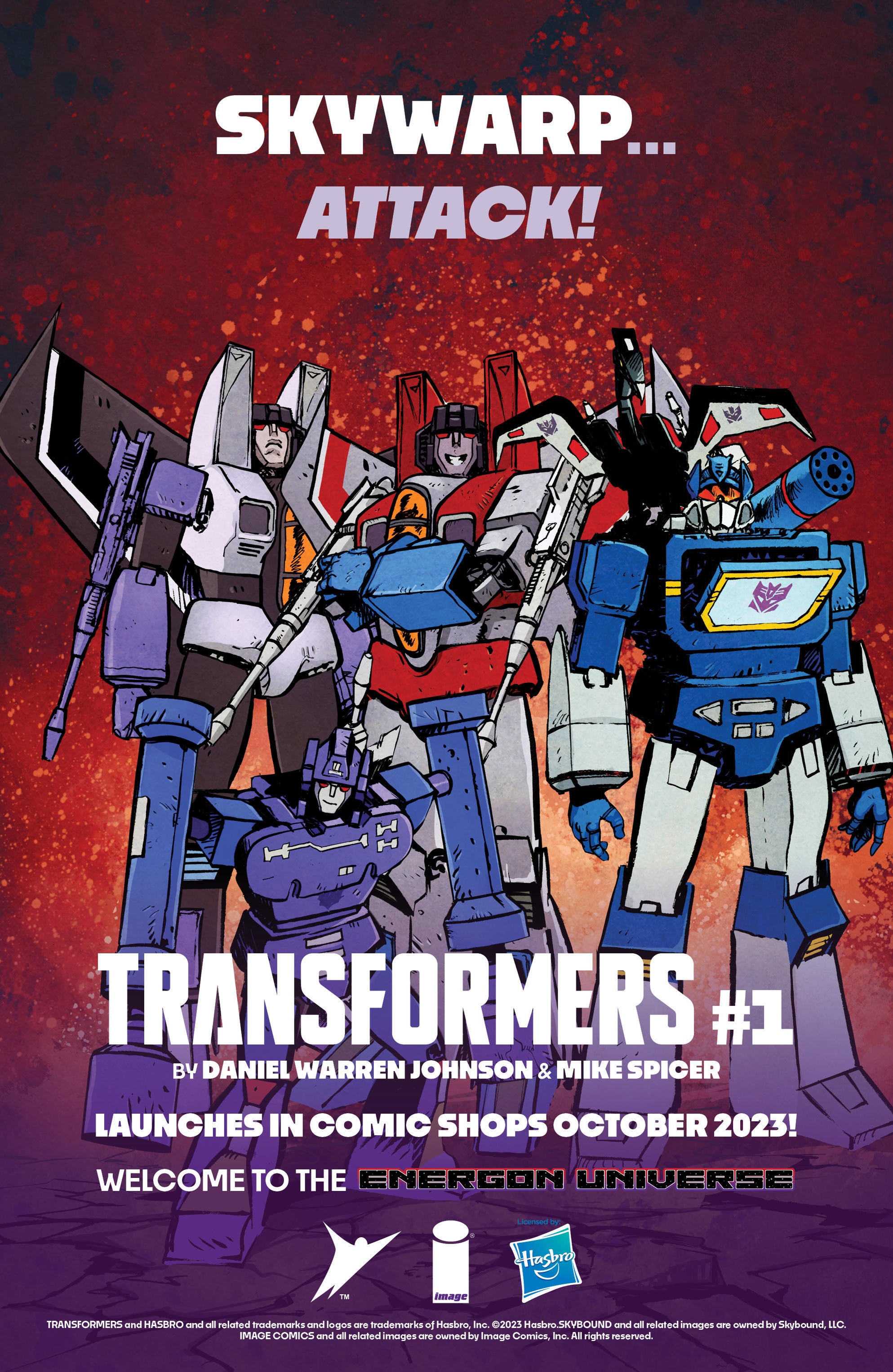 What Is Skybound and Hasbro's New Transformers Series About?
The description of Transformers #1 reads, "Transformers #1 begins an all-new era for the iconic Robots in Disguise from Daniel Warren Johnson (Extremity, Do a Powerbomb, DC's Wonder Woman: Dead Earth) and colorist Mike Spicer (Stillwater, Murder Falcon). Optimus Prime was supposed to have led the Autobots to victory. Instead, the fate of Cybertron is unknown, and his allies have crash-landed far from home, alongside their enemies—the Decepticons. As these titanic forces renew their war on Earth, one thing is immediately clear: the planet will never be the same. New alliances are struck. Battle lines are redrawn. And humanity's only hope for survival is Optimus Prime."
Robert Kirkman Talks Transformers and G.I. Joe Shared Universe
Duke #1 kicks off the G.I. Joe side of things this December before expanding with Cobra Commander #1 in January. Joshua Williamson of Superman fame is writing both stories while Tom Reilly draws Duke and Andrea Milana handles art for Cobra Commander.
"It's a tremendous honor to be able to reintroduce this world to a new audience under the Skybound banner," Skybound boss Robert Kirkman said in a press release. "I've loved these characters for most of my life and to have the opportunity to add to the already rich tapestry Hasbro has built with the all-new Void Rivals is an unbelievable opportunity. If you look at everything done with Transformers and G.I. Joe, you can see the inkling of a vast universe with tremendous potential for crossovers and interaction that will enhance the fan experience while staying true to the individual identities of both concepts. I look forward to exploring that potential for years to come."
Transformers #1 goes on sale October 4th.
0
comments