ATEEZ Reveals What Inspired Their New Music, Favorite Marvel Superheroes, and More
The wait for ATEEZ's anticipated new music is finally over, as The World Ep.2: Outlaw is finally out in the wild. With the additive track Bouncy leading the way, ATEEZ looks to have another collection of hits on their hands, and in the midst of their incredibly busy schedules ComicBook.com had the chance to speak to the group all about the new music, but that's not all. Hongjoong, Seonghwa, Yunho, Yeosang, San, Mingi, Wooyoung, and Jongho also happen to be Marvel fans, and so we couldn't pass up the opportunity to learn a bit more about their love of the Marvel Universe and the heroes that call it home.
First though we wanted to know about the first half of their latest tour, which featured stops in the United States, Europe, Seoul, and Japan. They are set to head to Asia and Latin America next, but for the first half, we wanted to know what their favorite memories from their experience so far and what they had taken away most from the tour.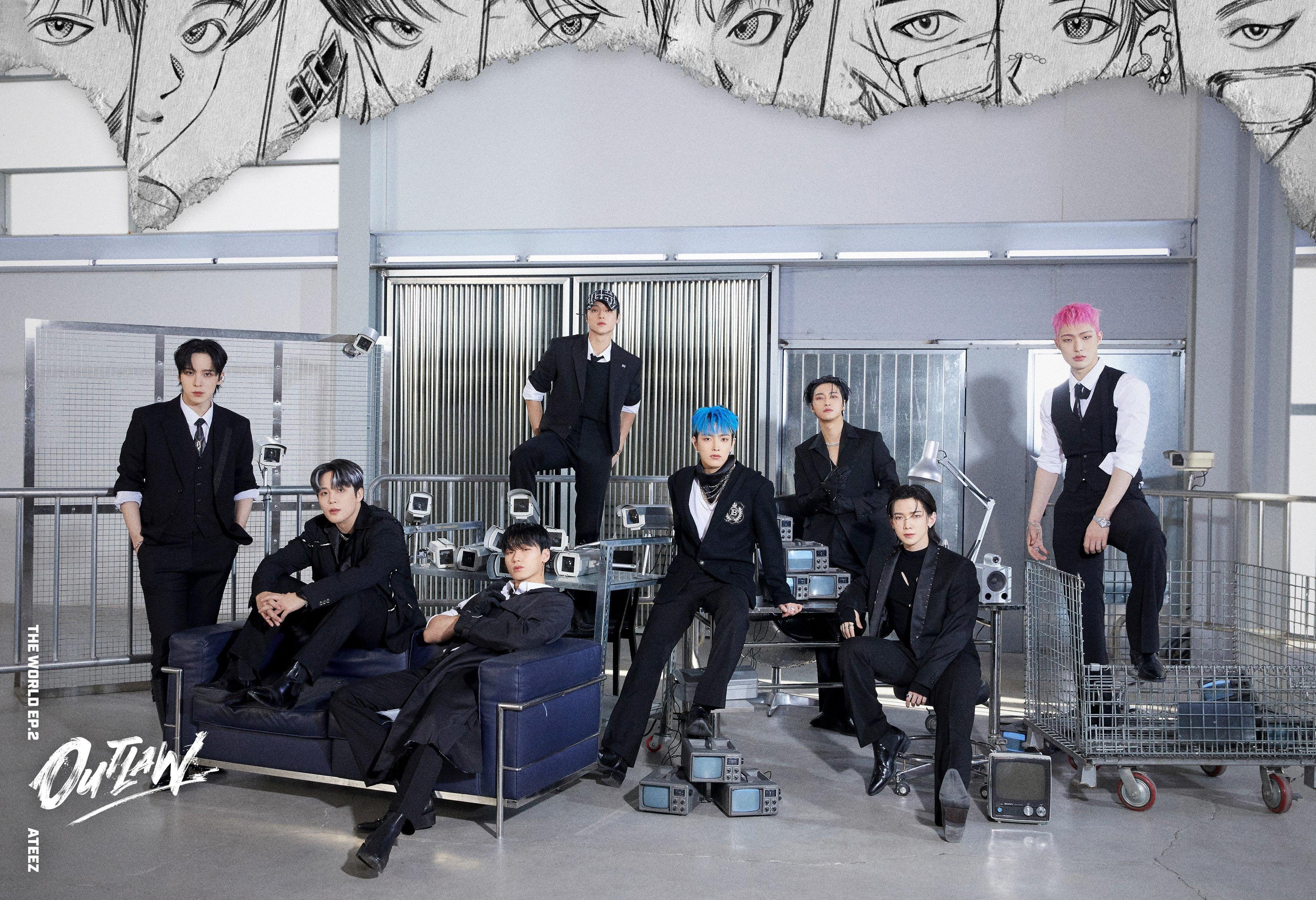 "Well, before all else, I want to say that we're always so happy to be able to go to so many countries and perform in front of fans that we don't get to see often," Hongjoong said. "In terms of what we take away, I think that comes naturally when we perform on stage, check over our performances, and communicate with the fans on tour. We learn from our performances and interactions to know what we can improve on and add to make it better. Besides that, some of my favorite memories come from the time during tours between shows when we can experience and enjoy the different places that ATINY live in first hand."
"I want to first thank all the ATINY who came out to see us," Wooyoung said. "There were some countries that we were visiting for the first time, so it was a very meaningful tour. We're so excited to see ATINY at our upcoming shows too!"
The World EP.2: Outlaw hit the ground running with the aptly titled Bouncy, a track that more than lives up to its name, and the track came together pretty organically. "BOUNCY is a song that came together really naturally. It's a track that was born out of the perfect combination of EDENARY's sound direction and ATEEZ's performance spectrum," Hongjoong said.
When we asked about interesting points to your new music overall, Yeosang said "I'd say an interesting point to our new music is how the words 'Cheongyang gochu (Cheongyang chili pepper)' was implemented into the song. It's a story that Hongjoong talked to me about before and it's actually really funny." Jongho said, "I guess I'd say the part where all the songs on this album have really different, but bold and strong colors."
Now, we had to talk a little Marvel, as there's a definitely love of the Marvel Universe and some of its most iconic heroes within the group. While there were a few picks, Spider-Man and Iron Man happened to come up the most, though there was also some love for Marvel's famed archer Hawkeye, and the Captain himself Captain America.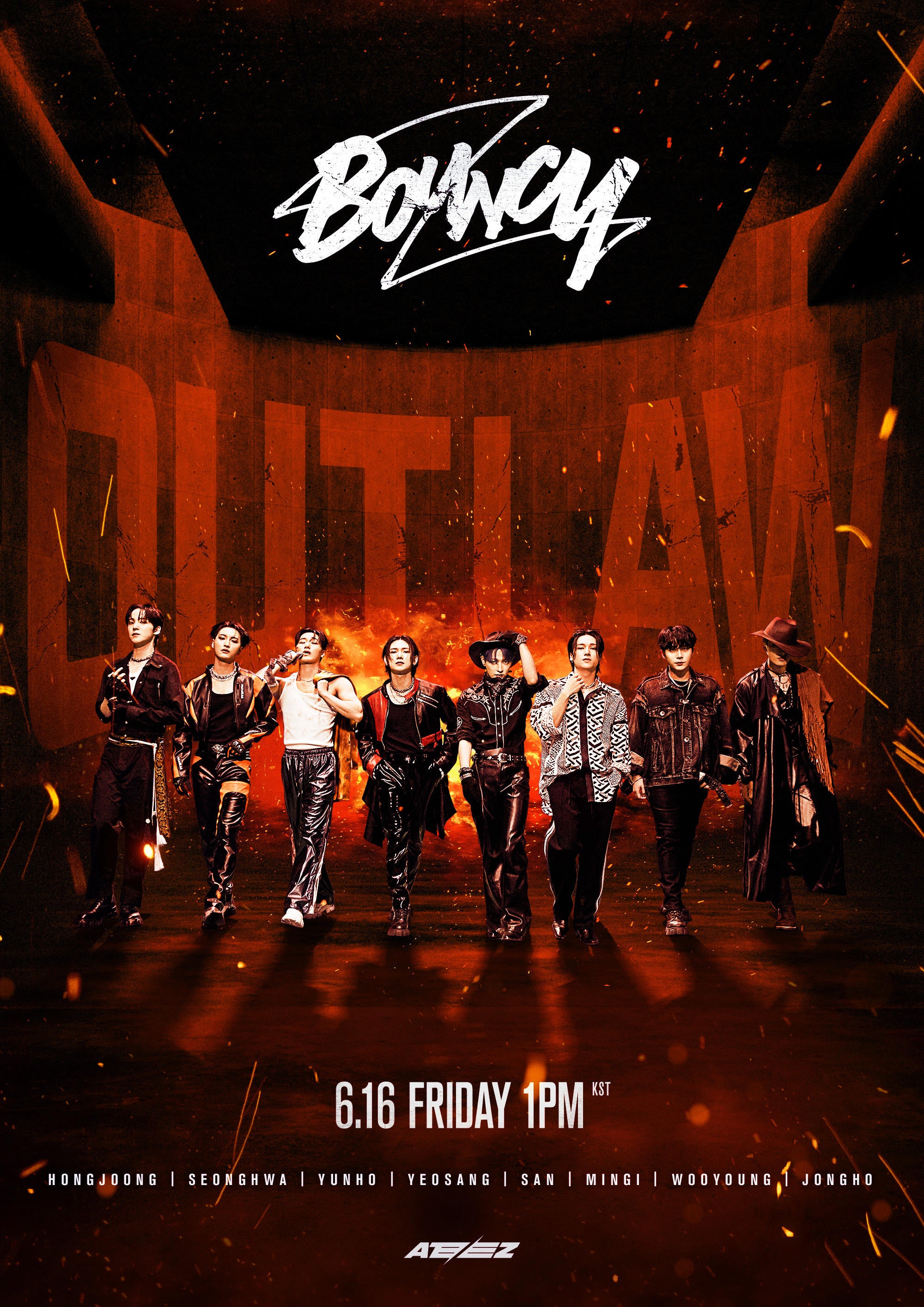 "Iron Man," Hongjoong said. "He's the first Marvel character I came across, and I love that he has his own sense of humor but maintains a weight to his words and actions." For Seonghwa, it was an easy answer. "Of course, it's Spider-Man! Yunho is a big fan, but I am, too. I watched the movie over five times," Seonghwa said. Yunho's answer also came easily, saying, "I am steadfast on Spider-Man. ATINY knows this about me too!"
"Iron Man is my favorite," Yeosang said. "I personally like robots and [*SPOILER ALERT*] I thought Iron Man was so brave and amazing when he sacrificed himself for everyone in the last fight with Thanos. For San, it's all about the star-spangled Avenger. "Captain America. There's something wonderful in the romance of his story," San said.
While Mingi isn't as big into Marvel, he does still appreciate one particular hero. "I'm not as into Marvel characters like the others, but I do like Hawkeye," Mingi said. "I like him because I think he's the most realistic amongst them."
Wooyoung keeps it simple, and you can't argue with the reasoning. "Iron Man," Wooyoung said. "For the simple reason that the suit is so cool!" Jongho agrees and for similar reasons. "I think I like Iron Man the most. I remember watching the scene when I was younger in one of the movies where Iron Man puts on his suit and I thought it was the coolest thing," Jongho said.
Mingi also added that if a Marvel hero were to get an anime, it would be Hawkeye he'd love to see in that spot. "Hawkeye. I think it'd be interesting to see an anime adaptation with a more realistic character from the Marvel series as a hero," Mingi said.
We've got more from our full interview with ATEEZ coming to ComicBook.com very soon, and you can listen to and download The World EP.2: OUTLAW in its entirety right here. You can also watch the official MV for Bouncy right here.
Do you want to see some ATEEZ and Marvel crossover down the line? Let us know in the comments!
3
comments